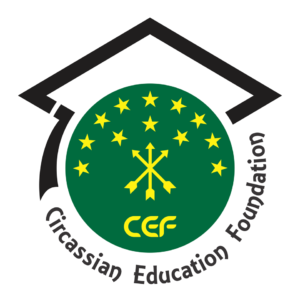 Board of Directors
---
Mr. Kahtan Barsbay
Mr. Kahtan Barsbay received a bachelor degree in mathematics from William Paterson University in Wayne, New Jersey. He is currently a manufacturing manager in a Fortune 500 company.
---
Dr. Koushby Majagah
Koushby Majagah completed his Ph.D. Degree in Biomedical Informatics from the University of Medicine & Dentistry of New Jersey (UMDNJ). He is the founder of a software company based in New Jersey.
---
Dr. Ridwan Shabsigh
Chairman, Department of Surgery, St. Barnabas Hospital (SBH), Bronx; and professor of clinical urology, Weill-Cornell School of Medicine of Cornell University, New York, USA.

Dr. Shabsigh received his medical degree from Damascus University Medical School in Syria and did his urology residency training in Germany and the USA. In addition, he completed a residency in urology and a fellowship in sexual medicine, urinary incontinence, and urologic prostheses at Baylor College of Medicine in Houston, Texas. Prior to joining St. Barnabas Hospital, he worked for 17 years as an urologist and faculty member at the department of urology of Columbia University and 6 years as director of urology at Maimonides Medical Center in Brooklyn, New York.

Dr. Shabsigh is a Fellow of the American College of Surgeons and a Diplomate of the American Board of Urology, and is an active member of several professional societies. He is also the president of the International Society of Men's Health www.ismh.org and the president of the Foundation for Men's Health www.foundationformenshealth.org.

A leading clinician and researcher in urology, sexual medicine and men's health, Dr. Shabsigh has participated in numerous clinical trials on investigational drugs for the treatment of sexual dysfunctions and testosterone therapy. He is a frequent contributor to the medical press and has authored numerous original papers and abstracts in addition to review articles, book chapters, and editorials, in journals such as the New England Journal of Medicine, Lancet, British Medical Journal, Journal of Urology and the International Journal of Clinical Practice. He published a comprehensive patient education book on the link of sexual health with overall health: Sensational Sex in 7 Easy Steps: The Proven Plan for Enhancing Your Sexual Function and Achieving Optimum Health. His website with includes a web-TV health show, the "Dr Ridwan Show, Health Information You Can Use" at www.DrRidwan.com .
---
Dr. Yaldar Taher
Dr. Yaldar Taher completed his medical school education and residency in Sports Medicine in Moscow-Russia. He completed his Doctorate in Physical Medicine and Rehabilitation in New York. He currently operates a private practice in New Jersey.
---
Ms. Suha Kurmanov
---
Mr. Adam Tamzoke
Adam Tamzoke is an attorney at a leading global law firm in New York City, focusing his practice in the areas of corporate law, mergers and acquisitions, and capital markets. He received his B.A. from Rutgers University, his Master's in Public Affairs from Indiana University O'Neill School of Public and Environmental Affairs, and his law degree from Indiana University Maurer School of Law. He and his wife Sirsa reside in New Jersey.
---
Dr. Sameer Stas
Dr. Stas is a practicing endocrinologist and partner of the multi-specialty group known as Premier Health Associates, located in Sussex County, New Jersey. Dr. Stas received his medical degree from Damascus University Medical School in Syria. He then completed his Internal Medicine residency at SUNY Downstate. After finishing a fellowship in Endocrinology, Diabetes, and Metabolism at the University of Missouri-Columbia, he joined the faculty at the same institution. In 2008, Dr. Stas moved to New Jersey to be closer to his family and the Circassian community.
---
Dr. Sean Hajo
Dr. Sean Hajo received his Bachelor of Science Degree from the University of the State of New York in 1987 and his Doctorate Degree from New York Chiropractic College in 1992. He went on to complete numerous Post-Graduate Programs and most recently earned a Diplomate Degree in Integrative Medicine with the American Association of Integrative Medicine.

Dr. Sean is an expert witness in court for traumatic injuries and serves as the Executive Director of the Living Wellness Centers in Wayne and Paterson.

Contribution is his highest value and promoting health and wellness is his passion and purpose in practice. Dr. Sean volunteered as a coach for Anthony Robbins Foundation for 14 years and serves as a board member of the Circassian Education Foundation - (501-C3 charity to promote and support higher education) for 11 years.

Dr. Sean is a published author and is a sought after speaker and educator on a variety of health topics such as heart health, stress management, fat loss, sleep disorders, women health, powerful posture, workplace ergonomics, automobile injuries and trauma.

Dr. Sean lives in Wayne, N.J. with his beautiful wife and two children.
---
Mr. Farouk Kozrosh
Farouk Kozrosh received his bachelor degree in business administration & economics from William Paterson University in New Jersey. He worked in various businesses domestically and oversees. He is currently the founder and president of Trans Atlantic Trading Enterprise, an import/export corporation.
---